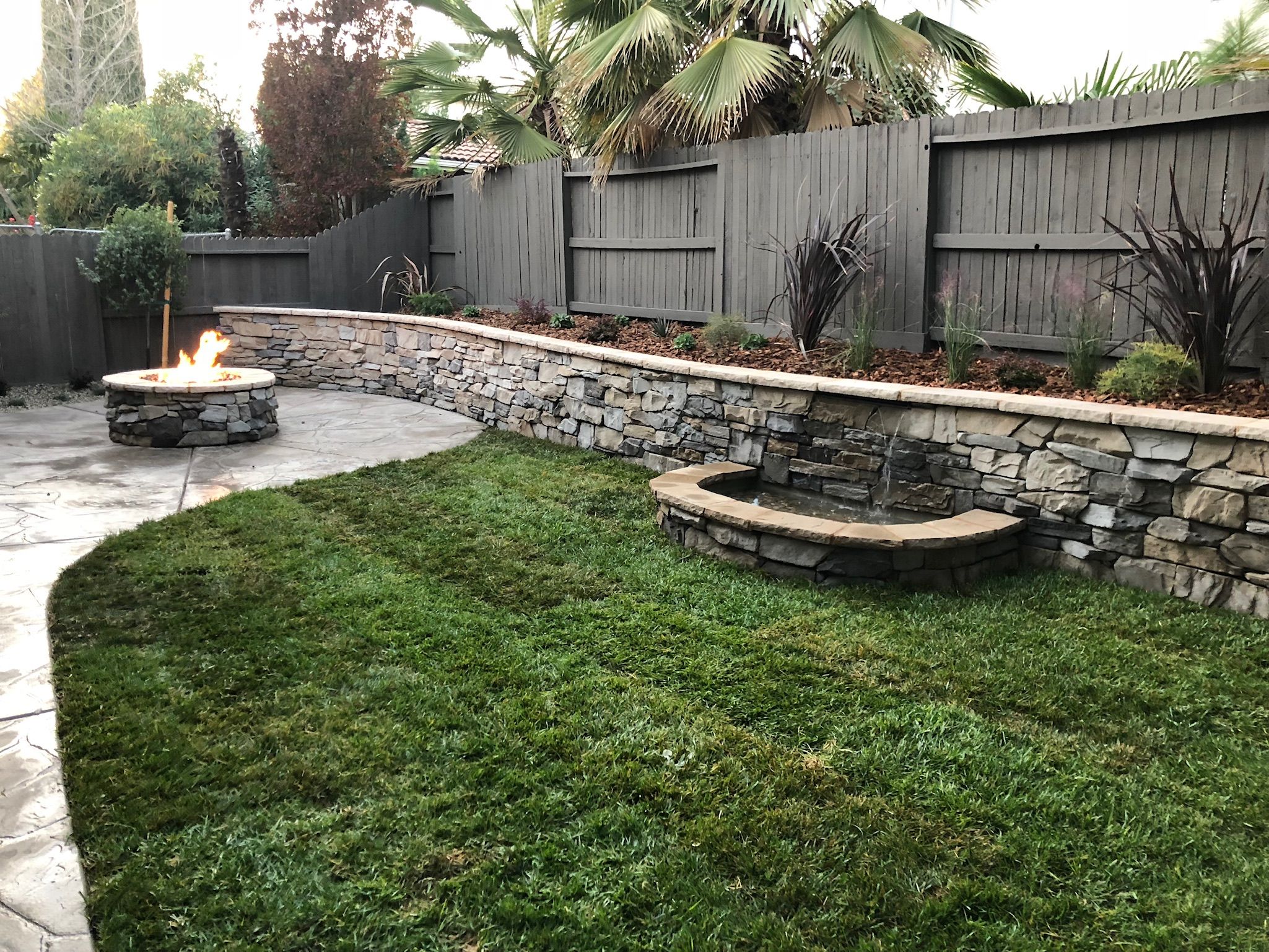 10 Ideas for Your Outdoor Living Space
Living in the Miami and South Florida area means that most of the year, the outdoors is just as enjoyable as the indoors. As your residential landscaping company, we sure enjoy it! The weather is generally temperate, the climate is pleasant year-round and when the atmosphere is engaging, how could anyone possibly resist? Enjoying the great outdoors is one of the perks of being a Floridian.
Innovations and modern technology have also made it possible to keep yourself comfy outside, too. The possibilities, when you think about it, of bringing the inside world out, are nearly endless. There's just simply so much that you can do with an outdoor space! We've put together some of the best ideas for outdoor living spaces in Sacramento. You may not ever want to go inside again!
Consider an enclosure. Something like a pergola gives an outdoor space a sense of purpose. So does a law wall, or a dedicated seating area. Something that gives the space a sense of design, that you sit here so that you can admire what's over there, not get caught up in it. Ideas abound, and your residential landscaping company is always here to help you delve further into those ideas and plans.
Create warmth with a fireplace or fire pit. One of the things that sets us apart from the animals is our use of fire as a tool. Fire hits us at our most base level. Adding fire to your outdoor living space in the form of a fire pit or fireplace gives a sense of connection and grounding. You'll want to find out if it's okay to do so within your local ordinances, and your residential landscaper will likely be a good source for that kind of information, since it's something that they would need to check on before making any kind of installation.
Light up the night! Effective lighting makes your outdoor living space more dramatic, and it also makes it safer. Lighting your outdoor living space ensures that anyone coming and going will be able to see where they need to put their feet next! It's important! And with the stunning variety of lighting elements available, your local landscaping company will be able to help you select some that will match your outdoor space and the mood you want to invoke perfectly.
Use bold, bright colors. While you might at first blanch at the thought of a neon-colored Adirondack chair (or several!) in your outdoor living space, the great outdoors is where bold colors get to thrive. You might not want a lime-green picnic table in your kitchen, but muted tones and earthy colors that look so beautiful inside your home just blend into the background outside of it. Pick a color scheme to stick with or just go with a rainbow of colors for your outdoor furniture. This is exactly where those bold colors belong!
Make an outdoor living room. Outdoor furniture doesn't have to be just pushed against the wall; after all, you would never do that indoors. Follow your inner interior designer on this one and make part of the space a cozy living room area with couches, a coffee table, and accent pieces. This can be an area to play games, socialize, have cocktail hour, whatever you wish!
Centralize! Whether it's a clutch of chairs surrounding your fire pit or your outdoor living room, establish a centralized gathering place for everybody. Make sure it's a place where everyone can mingle and socialize, and easily see each other and connect with each other. Well-placed seating, benches, or a picnic table are all ways that you can bring everyone together.
If you really want to go big, your residential landscaping company will be happy to help you design your own outdoor kitchen. Complete with everything from a grill to a fridge to a bar or even a wood-fired pizza oven, your outdoor kitchen ensures that you can cook and thrive entirely outside, without constantly having to go back into the house to get "something."
Invest in a water feature. Water features bring instant calm and serenity to your outdoor living space. While fire brings warmth, water brings cooling tranquility. The various types of water features you can enjoy in this space are too many to even begin to list, but your residential landscape design team will be happy to help you craft your flowing, burbling, cascading masterpiece.
Don't forget to use outdoor products. Sure, you can toss an old couch out there, but it's just going to turn into a nightmare that you're going to have to deal with later. Better to invest in furniture that has been manufactured and treated for outdoor use. This way, you can enjoy your time out there year after year, worry-free.
Winterize, as necessary. You might use your outdoor living space year-round but if not, don't forget to clean everything thoroughly with bleach, sweep leaves and dirt up and ensure there isn't any place for standing water to pool. Your residential landscaping company will have some excellent suggestions to make sure everything gets battened down properly until spring arrives.
Ultimately, you want to be able to enjoy the great outdoors as much as you can, and modern conveniences, developments in technology, and new innovations make that easier than ever. You'll definitely want to work with an expert in outdoor landscaping design to ensure your outdoor paradise is exactly the way you want it to be. Contact your local residential landscaping company today to find out more about creating your perfect outdoor space!